Philip M​eldman, Esq.

​Mediator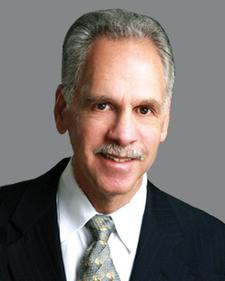 Ground Lease: Plaintiff/Shopping Center Developer alleged Defendant/Restaurant Chain breached lease agreement by failing to build Restaurant and make lease payments. Defendant claimed lease terminated. Pending declaratory relief hearing. Initial demand high seven figures.


Sales Agent Commissions: Multiple Plaintiff/former sales agents alleged Defendant/closed Real Estate Brokerage firm failed to pay commissions owed. Initial demand: high six figures.


Buyer/Seller: Plaintiff/Real Estate Developer alleged breach of sales agreement by Defendant/owner of luxury apartment complex for backing out of sale. Initial demand: seven figures.


Seller/Broker Fraud: Plaintiff/buyer alleged Defendants/seller and real estate broker failed to disclose existence of material defects in luxury residential home and incurred extensive repair costs and emotional distress. Initial demand: Seven figures.


Constructive Defect/Property Damage (5 parties): Plaintiff/rental property owner claimed Defendant/contractor and Defendant/sub-contractor-plumber installed defective water valve which cause water damage to rental cabin; alleged Defendant/rental agent failed to properly inspect and maintain property; and further alleged defendant/restoration company failed to detect water damage resulting in extensive mold infestation. Initial demand: mid-six figures.


Trespass/Nuisance/Construction defect (multiple parties): Plaintiff/homeowner claimed his home was totally destroyed by sewage backup due to Defendant/City's failure to repair broken sewage pipes and/or Defendant/Developer and defendant subcontractors' failure to install proper sewer backup valve and alleged emotional distress. Initial demand seven figures.


Landlord/Tenant: Plaintiff/Tenant alleged that Defendant/landlord failed to maintain apartment which caused water damage and mold infestation and forced plaintiff to relocate and suffer emotional distress. Initial demand: six figures.


Condemnation: Property owner alleged that condemnation of commercial land prevented planned development and resulted in substantial financial loss. Initial demand: seven figures.
​